We would like to invite you to join us at 14th international railway fair TRAKO 2021. TRAKO 2021 trade fair will take place from 21 to 24 September at the Gdańsk Exhibition Center. TRAKO is the largest and most prestigious rail industry meeting in Poland and one of the largest in Central and Eastern Europe. A presentation of the state of the art in transport systems and railway infrastructure in Poland, Europe and round the world. The Fair takes place every two years.
Within the common stand of the Czech Railway Industry, located at hall E, following companies will be presented: ACRI – Association of Czech Railway Industry, AV R&D, BORCAD, CZ testing institute, IG Watteeuw ČR, MSV elektronika, RETIA, SKF CZ, SVÚM, ŠKODA Transportation, T-CZ, VÚKV, VZÚ Plzeň.
You will have a chance to meet also with following Czech companies: AMiT, AŽD Praha, BONATRANS GROUP, DAKO-CZ, MSV METAL STUDENKA, První Signální and STROJÍRNA OSLAVANY.
BORCAD cz s.r.o. develops and manufactures seats for railway vehicles, has been on the market for over 30 years and its largest customers include Siemens, Stadler and Škoda. The company also cooperates with the Polish manufacturer PESA Bydgoszcz SA. "With Pesa, we implemented a project for Deutsche Bahn, among other things, and with their LINK platform, one of the largest contracts for Czech railways awaits us. We have won the largest tender for regional trains in Poland in recent years – we supply our VISIO seats for Stadler Polska for their FLIRT platform for the Koleje Mazowieckie. I must say that this reference significantly accelerated the sales of the VISIO product throughout Europe, and I am glad that we managed to succeed in the highly competitive Polish market and among domestic producers," says the owner of the company, Ivan Boruta.
BORCAD cz s.r.o. presented its hot news at the last year of TRAKO trade fair – VISIO for regional transport and FLEXIO for long-distance transport. This year company will also show FLEXIO version for the 1st class. "We are also working on new development projects with our partners, especially with Siemens. However, we plan to introduce them at trade fairs until 2022, when perhaps marketing and trade fair activities in Europe will return to normal. TRAKO is, after all, the first exhibition in two years that we participate. The last was the Gdańsk trade fair in 2019," concludes Ivan Boruta.
BORCAD cz s.r.o. will be in hall E, stand 35.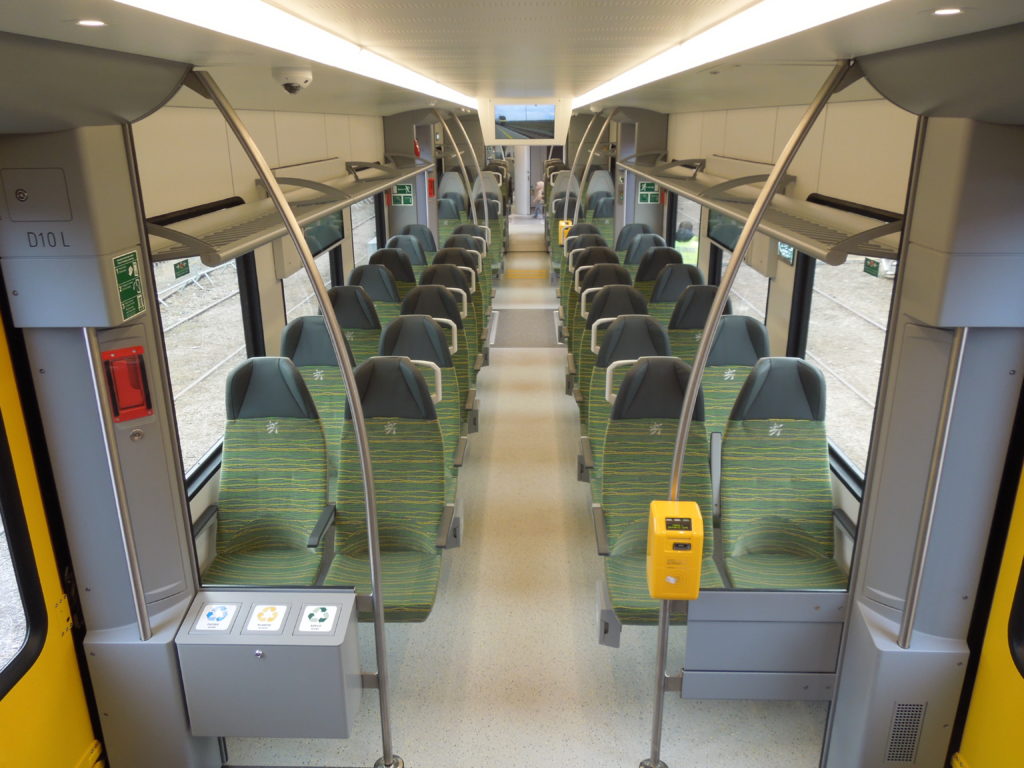 BONATRANS represent an impressive part of the history of wheelset manufacturing.
Generations of true experts continuously contribute to the evolution of the wheelset. Respecting the past but looking ahead, the pioneers of wheelset manufacturing produce premium solutions for the rail-bound vehicles of the world, thanks to the master craftsmanship and expertise handed down from generation to generation.
Nowadays, the two companies form a group that supplies a full range of first class products and reliable solutions: heavy rail wheelsets for high-speed and locomotives, low-floor solutions including resilient wheels, and noise absorbing solutions. The never-ending spirit of curiosity and passion for perfection enables the birth of new innovative solutions that drive the industry forwards.
BONATRANS a.s. will be in hall D, stand 36.
ŠKODA Transportation, a leading European manufacturer of vehicles for city and railway transport, is a dynamic and fast growing company with a vast tradition of production spanning more than 150 years.
The field of transport engineering is still undergoing dynamic development at this company. This field has huge potential worldwide. Škoda is currently number one in the field of rail vehicles in Central Europe. Modern electric locomotives, metro units, low-floor tramways and other important components of rail vehicles are dispatched to both domestic and foreign customers from shops on the main premises in Plzeň.
Škoda Transportation will deliver modern metro trains for Warsaw. The six-section modern vehicles offer capacity of 1500 passengers and speed limit 90 km/h. Metro deliveries follow up successful delivery of trams for cities Wroclaw and Krakow.
ŠKODA Transportation a.s. will be in hall E, stand 25 and TB06.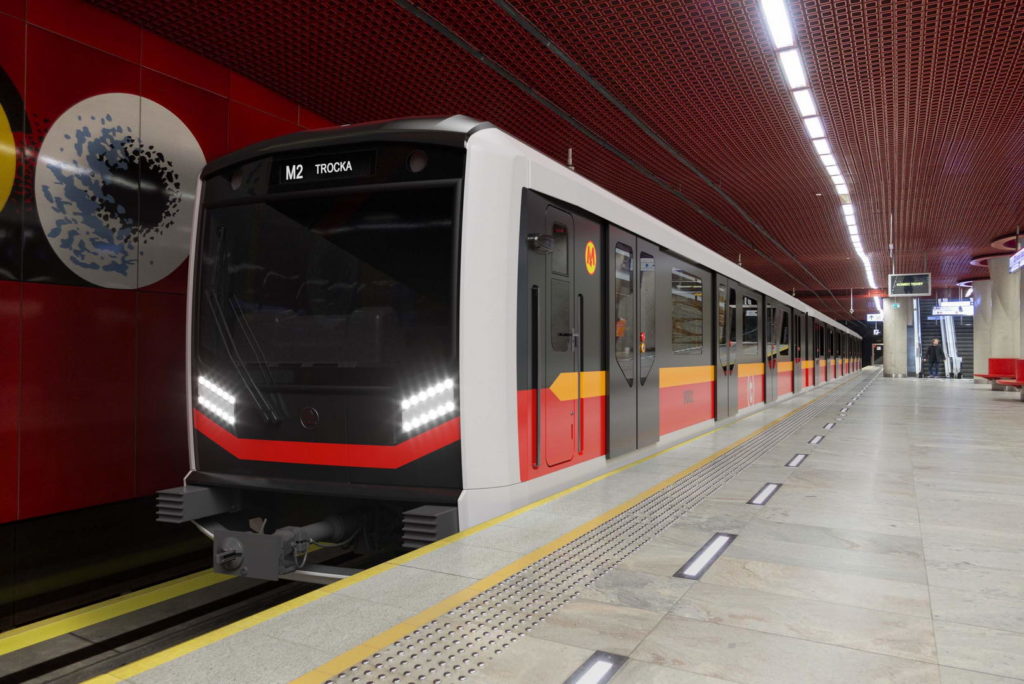 Research and testing Institute Pilsen offers wide range of specialized services for manufacturers of transportation vehicles and energy industry. Main areas of company competences are: complex material diagnostics, accredited testing of strength and fatigue life of transportation vehicles structures, strength and thermodynamic computer modelling, measurement of noise and vibrations, development and application of thermally sprayed coatings.
VZÚ has more than 100 years tradition of research, development and innovation and is a proud member of leading research organization in the Czech Republic – Nuclear Research Group since 2006. Testing laboratories are accredited according to EN ISO/IEC 17025: 2005, quality management is certified according to EN ISO 9001:2009.
VZÚ Plzeň s.r.o. will be in hall E, stand 35.
The AŽD Praha company is a significant and all-Czech producer and supplier of signalling, telecommunication, information and automation technologies. It is mainly focused on the rail and road transport field including telematics and other technologies. The company ensures research, development, design, production, installation, reconstruction and maintenance of devices, systems and pursues capital equipment.
The products that our company produces exploit the best edge cutting technologies and processes. Nearly 700 employees are employed in the AŽD Praha company. Thanks to its longstanding tradition, since 1954, the company has a leading position among other suppliers in its field.
AŽD Praha will be in hall A, stand 26.
IG Watteeuw ČR is producing gearboxes for all types of railway vehicles, beginning from trams, including metro and EMU units, up to heavy locomotives and high-speed trains. Since the founding of our company in 1992, we have delivered more than 10,000 gearboxes worldwide, starting, of course, with the Czech Republic and Poland, to, for example, deliveries to Australia at one end of the world and to Peru and Chile on the other.
In recent years, one of the most interesting projects has been the delivery of gearboxes for trams for the Turkish company Durmazlar, that has been delivered in finished trams to the Polish city of Olsztyn. IG Watteeuw ČR is currently supplier of gearboxes for company Škoda Transportation for the metro in Warsaw. IG Watteeuw is also supplier of gearboxes for Griffin locomotives produced by the Polish manufacturer Newag.
IG Watteeuw ČR s.r.o. will be in hall E, stand 35.
RETIA, a.s, is a Czech company established in 1993 has shaped its business division ReDat, having its own development and production.
The ReDat system ensures dispatch systems are capable of analysis, online monitoring and controlling situations as they happen, in a comprehensive manner using all available resources at all times including in-room ambient microphones. The ReDat Recording System also allows users to create complex reports, which are automatically generated and sent according to the user's requirements.
RETIA will be in hall E, stand 35.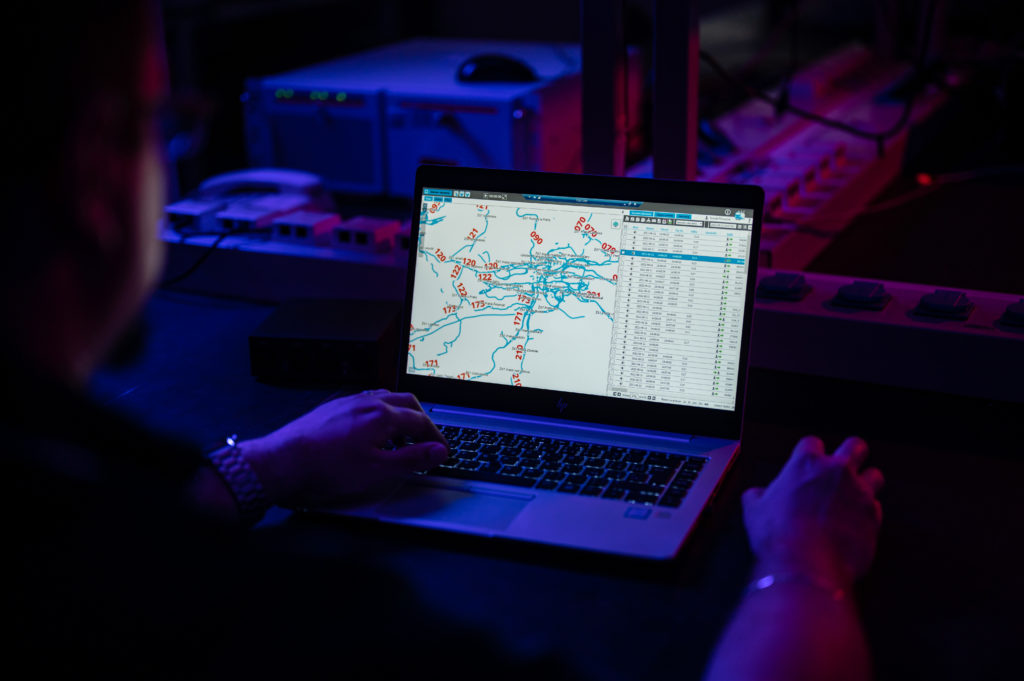 ACRI is an organization associating companies active in the rail supply industry in the Czech Republic. ACRI is the associate member of UNIFE (the Union of the European Railway Industries). It represents interests of all of its members and branch interests of the rail supply industry especially towards the Czech authorities and through UNIFE also towards the European institutions. The ACRI member base includes companies engaged in the development, design, manufacture and maintenance of the guided land transport systems, superstructure, infrastructure, information technology equipment, railway components, materials and provision of services.
The ACRI headquarters is located in Prague. It currently associates 50 members from the rail supply industry. The member base is formed not only by the large companies, but also the small and medium enterprises active in the rail supply industry. To summarize, the companies associated in ACRI currently employ more than 20,000 employees in the Czech Republic and generate an annual turnover exceeding CZK 78 billion. The share of export on the total turnover is more than 50%. The companies contribute with their business activities considerably to the employment and the gross domestic product in the Czech Republic
Visit us in hall E, stand 35.