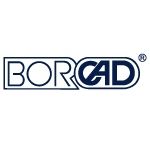 Adress: Fryčovice 673, 739 45 Fryčovice
Phone: +420 553 880 811
E-Mail: borcad@borcad.cz
Web: www.borcad.cz
Employees: 240
Activity: Design and production of seats and berths for passenger trains
The company BORCAD cz was established in 1990 by Ivan Boruta as a small design and development studio. Thanks to the timeless design and unique solutions, the company rank among the world's leading manufacturers of seats and berths for passenger trains. BORCAD cz employs over 240 people and most of the production is intended for foreign customers. The company exports its seats to nearly 20 countries around the world. In 2022, the company was acquired by new owners, which are the private equity funds Genesis Capital (CZ) and Integral Venture Partners (HUN).
The product portfolio of BORCAD cz covers the market from regional to long-distance and luxurious seats. Each product is developed and manufactured with an emphasis on the company slogan "Comfort for life". For instance, Borcad seats are fitted in the InterPanter, RegioShark and RegioPanter trains, as well as in the LEO Express and Pendolino. BORCAD cz also cooperate with renowned customers like Siemens, Stadler, Deutsche Bahn and Talgo.