As of 1 April 2023, there has been two changes in the top management of Škoda Group. Jan Christoph Harder (50) has taken over as President Region West and Laurent Fromont (56) has joined as Senior Vice President Rolling Stock Engineering. Both bring international knowledge and experience to the group, which will help strengthen Škoda's activities in the global market.
"Škoda Group has the ambition to grow more internationally and to improve drastically its performances; therefore since 2022, we have set-up a clear strategy and started to reinforce the leadership team. The nominations of Jan and Laurent are in line with that strategy. Both Jan and Laurent have years of experience in the markets we are currently focusing on, and I am delighted to welcome them to our team. I am confident that together we will be able to establish strong relationships with our partners and strengthen our position as a strong European player in the field of public transport vehicles. I would like also to thank both Mike and Andreas for the work they did in our group," describes the changes Didier Pfleger, CEO of Škoda Group.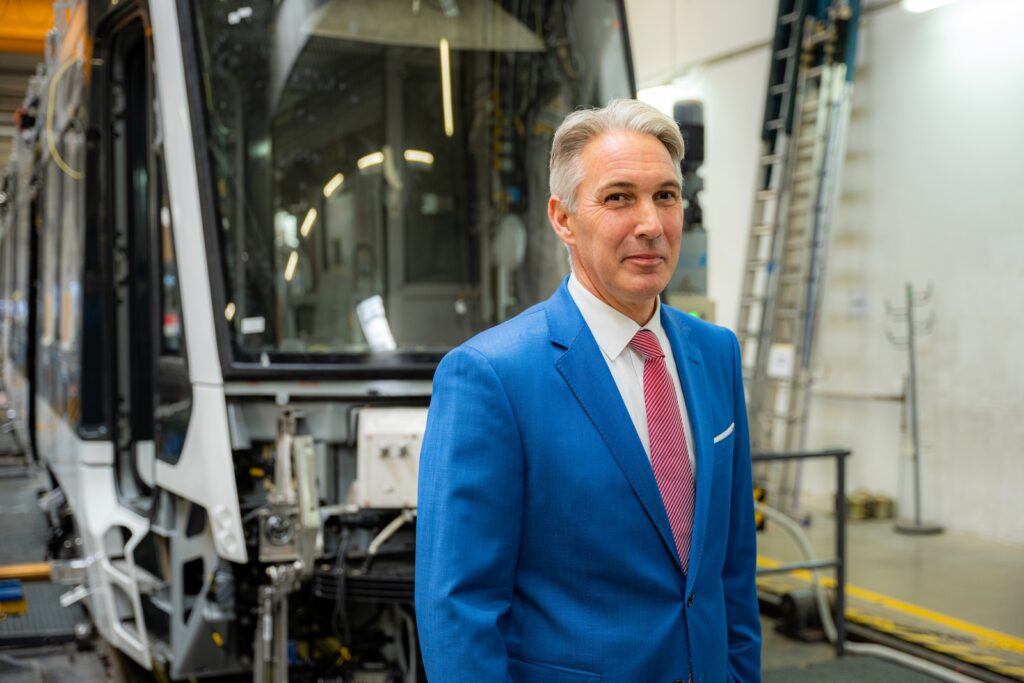 Jan Christoph Harder studied law at the University of Konstanz and received an MBA degree at Heriot-Watt University in Edinburgh. He has 25 years' experience in the field of rail industry and has held senior positions in companies such as Siemens and Alstom. At Škoda Group, as President Region West, he will be managing and developing all business areas of the Škoda Group in this region for urban and mainline operations. He succeeds to Mike Niebling, who decided to leave Škoda Group to take over new responsibilities.
"I appreciate the opportunity to join Škoda Group. I am pleased that the group is more and more strengthening its position in a challenging competitive environment and I am confident that we will even more capitalise our potential in the markets in Region West. Škoda offers complete sustainable mobility solutions and digital and lifecycle services that meet highest expectations of passengers, operators and fleet owners. I am convinced that with our attractive and innovative portfolio we will shape the mobility landscape together with our customers and partners while increasing our international footprint and expertise in Europe and beyond," says Jan Christoph Harder.
Laurent Fromont studied engineering at the University of Lille and attended the European Business School INSEAD. He spent almost 31 years at Alstom, where he worked in rolling stock engineering. He progressed from systems engineer to managing director of service for North America. In his role as Senior Vice President of Rolling Stock Engineering, he will focus on further developing the Engineering division and launching products into new markets. Andreas Maroschik, who previously served in this position is staying the group.
"Whether it is trains, trams or metros, every product that leaves the gates of Škoda Group production is perfected to the last detail. It's amazing that even in this day and age of "one-size-fits-all" solutions, there is still someone who delivers a solution tailored to the customer's requirements. I am convinced that together we will be able to make our products even more environmentally and economically friendly, while maintaining this unique philosophy that characterises Škoda," says Laurent Fromont.