The Czech company AŽD has completed and handed over the Subotica – Horgoš (Hungarian border in Serbia) railway line secured with modern signalling systems to Infrastruktura železnice Srbije (Serbian Railways). It was an order worth 11.6 million euros.
The Subotica – Horgoš line is now secured in four stations (Javna Skladišta, Palić, Bački Vinogradi and Horgoš) by the Czech fully electronic digital interlocking system StationSWing ESA 44-SB. All stations on the line are equipped with Czech turnout point machines, LED traffic lights and AŽD level crossing safeguarding systems are installed at 13 points where roads cross the railway line. The contract also included the installation of the unified European Train Control System ETCS L1.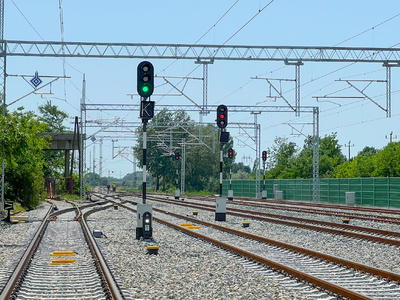 "Serbia, and indeed the entire Balkans, has long been among the strategic territories where our company supplies modern signalling technologies for railways. For our investors in the Western Balkans, we are an important partner that boldly competes with foreign manufacturers and suppliers," says AŽD CEO Zdeněk Chrdle.
By executing the contract, AŽD company confirmed its important position in the Balkans, where, in addition to Serbia, it currently also fulfils its obligations in Montenegro, Bosnia and Herzegovina, Croatia, Bulgaria and Greece. In total, since 2006, when the Czech company entered this territory for the first time with Czech systems, there have been orders for 172 million euros.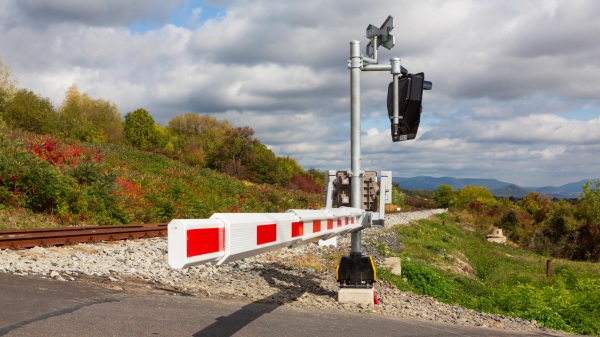 "Our current largest order in the Balkans is the supply of signalling and telecommunication equipment for the Croatian railway line Hrvatski Leskovac – Karlovac, worth 34.5 million euros. It is such an important order that not only Croatian Minister of Transport Oleg Butković, but also Prime Minister Andrej Plenković took part in the signing of the contract. Also in Montenegro, you will find our systems on the Podgorica – Nikšić line, including the complete signalling of the most important railway hub, Podgorica. Montenegro has even taken over part of the Czech regulations and also Czech standards in the field of signalling and telecommunication systems," explains Zdeněk Chrdle.
The AŽD continues to strive for contracts in its field of activity in the Balkans and demonstrates the quality of Czech solutions. "Currently, we have started offering a Czech novelty abroad in the form of the DIGITAL 4.0 intelligent railway, which is used, for example, by autonomous trains without drivers. We have it installed on our Plum Railway (Čížkovice – Obrnice), which keeps us abreast of modern world trends in the field of railway management and signalling," concludes Zdeněk Chrdle.