The Transportation Group of AMiT has won another major contract in the Indian market. AMiT will supply a total of 250 WTB gateway components to Bharat Heavy Electricals Limited (BHEL) in India.
The uniqueness of AMiT's WTB gateway solution lies in the simultaneous connection of up to three types of local communication within a single vehicle:
• MVB (Multifunction Vehicle Bus)
• CAN
•        Ethernet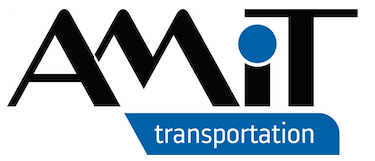 The WTB and MVB lines are duplicated, Ethernet is connected via a robust M12 connector and the CAN bus allows daisy-chained connections. The gateway itself complies with EN 50155 and the WTB interface meets the requirements of IEC 61375-1.
WTB gateways were previously supplied by AMiT for Indian WAG-9 locomotives. The current supply of gateways for BHEL is for EMU units. Similar gateways in various customer modifications from AMiT are used all over the world, for example in trams in Turkey, in Germany on NIM Express push-pull units, in Poland, Hungary, Slovakia, Romania or in the Czech Republic on hundreds of Czech Railways RIC cars.
Bharat Heavy Electricals Limited (BHEL) is one of the largest engineering and manufacturing companies of its kind in India, engaged in design, engineering, construction, testing, commissioning, product servicing and other services.